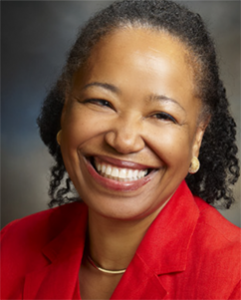 Inspired by the classic poem by Langston Hughes, "Mother to Son," Dr. Gail Christopher's lecture will explore insights from her career journey from clinical practice to philanthropy. She will discuss the recent design and implementation of America's first national racial Truth and Reconciliation Commission process: Truth, Racial Healing and Transformation.
Dr. Christopher is a physician, an award-winning social change agent and former senior adviser and vice president of the W.K. Kellogg Foundation, one of the world's largest philanthropies.
Dr. Christopher is the visionary architect of the Kellogg Foundation-led Truth, Racial Healing and Transformation (TRHT) initiative for America. An adaptation of the globally recognized Truth and Reconciliation Commission model, TRHT evolved from the Kellogg Foundation's decade-long America Healing, a racial equity and racial healing initiative designed and led by Dr. Christopher. In August 2017, she left her leadership position with the Kellogg Foundation to launch the Maryland-based Ntianu Center for Healing and Nature.
---
Sponsored by The James Baldwin Distinguished Lecture on Literary and Social Criticism, the Center for African, Black and Caribbean Studies, College of Arts and Sciences, School of Social Work, Ruth S. Ammon School of Education, Gordon F. Derner School of Psychology, Faculty Center for Professional Excellence, the Collaboration Project, Department of Political Science, Department of Sociology, General Education, Department of History, Department of English, Adelphi University Diversity Committee, Office of the Vice President for Diversity and Inclusion, Levermore Global Scholars, General Studies Learning Community, Peace Studies, and the Mentoring Program.
---
For further information, please contact:
African, Black and Caribbean Studies
p – 516.877.4980
Should you, or your guests, require an accommodation based on a disability, or need to request an ASL interpreter, please contact the
. Please allow for a reasonable time frame prior to the event; we suggest a minimum of five business days.