Creative Arts Therapy Certificate Program for Mental Health Professionals
Advance your skills as a Social Worker through Art Therapy
» Submit an application
Complete this form to apply for the certificate program in creative arts therapy for mental health professionals.
---
60 CEs (NYSED)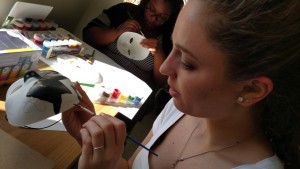 As clinicians, we know that there are times when clients can benefit from nonverbal therapies to cope with challenges that may not readily translate to verbal strategies. The Creative Arts Therapy (CAT) program is an immersion program that will enable social workers, psychologists, mental health counselors, psychiatric nurses and educators to expand their clinical repertoire of tools to utilize across a variety of settings and populations (e.g. social service, behavioral, medical, educational, private practice). The integration and application of creative arts modalities to clinical practice will be disseminated within a supportive community that will be of benefit to experienced practitioners in their work with individuals and groups, as well as new clinicians who desire additional consultation and training. Absolutely no prior art experience is necessary.
---
Creative Arts Therapy
Creative Arts Therapy includes (but is not limited to) the use of movement, music, painting, drama, photography, drawing, collage, clay work, and drama as non-verbal vehicles for expression. It also includes journaling, poetry, and memoir for verbal expression. The Creative Art Therapies, when used together, facilitate "creative connections" which expand and deepen their effective value, particularly when compared with their use as isolated methods.
The theoretical foundation the certificate program in Creative Arts Therapy is based on the Person-Centered approach developed by Carl Rogers. This philosophy incorporates the belief that each individual has worth, dignity and the capacity for self-direction. Thus, a deep trust in the innate capacity of each person to reach toward his or her full potential is the basis for this particular approach to Creative Arts Therapy.
The Creative Arts Therapy Certificate Program will be experientially based and focus on establishing a model for the person-centered approach to the creative arts experience. The emphasis will be on the learner's growth process and from that base the development of a plan for the integration of the Creative Arts modalities in Mental Health, Medical Health, Human Services, and Educational settings. There will be intensive work experiencing the Creative Arts methods and their utilization for personal, interpersonal, professional, and social growth and change.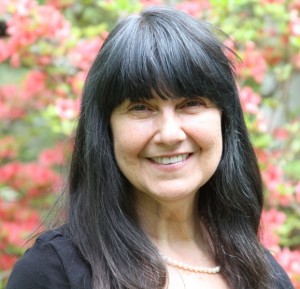 Lucy Barbera, Ph.D., is a New York State Licensed Creative Arts Therapist and serves on the faculty of The Humanistic Multicultural Education Graduate Program, at SUNY, New Paltz, where she has developed and teaches Expressive Arts Therapy and Expressive Arts & Social Justice courses over the last twenty years. Dr. Barbera is the Founder/Director of The Creative Arts Therapy Certificate Program, for mental health, medical, and educational professionals, sponsored by Ulster BOCES Adult Career Education Center. Dr. Barbera's clinical practice includes work in medical (SUNY Upstate Golisano Children's Hospital), special education (Astor Day Treatment Center), and school leadership (Special Education Training Coordinator, Ulster County BOCES) settings.
---
Objectives
To Awaken, Explore, and Learn About Creativity: Experientially, students will awaken, explore, and learn to develop their own creativity as a path to self- understanding, self-esteem and self-empowerment, as prerequisite to use of the arts in clinical practice.  
To Experience and Learn Expressive Arts Methods: Students will experience and learn expressive arts methods, including but not limited to movement, visual art, sounding and music, creative writing, dramatic arts, and guided imagery.
To Facilitate Person-Centered Communication: Students will be able to utilize Person-Centered listening and speaking skills, including the Rogerian (Rogers, C.) interconnected conditions of empathy, congruence, and unconditional positive regard in expressive arts counseling practice triads which will include: listener, speaker, and observer.   
---
Dates
Creative Arts Therapy for Mental Health Practitioners Workshop
October 19, 2018
9:00 a.m.–4:00 p.m.
FDR Library
4079 Albany Post Rd,
Hyde Park, NY 12538
Hudson Valley Campus
9:00am- 3:30PM
November 17, 2018
December 15, 2018
January 19, 2019
February 16, 2019
March 16, 2019
April 6, 2019
May 18, 2019
June 15, 2019
July 20, 2019
---
Attendance Policy
This program will run for 66 hours.  One excused absence will be allowed. The postgraduate certificate will be valued at 60 hours. If you miss more than one class but no more than two classes you will need to complete a makeup assignment that will total 6 hours in order to receive your postgraduate certificate.
If you miss more than two classes (12 hours total) you will NOT receive a postgraduate certificate. However you will receive a certificate of completion for attendance in the workshop of Oct 19, 2018 totaling 6 hours.
In the event of a school closing, make up day will be March 2.
---
Cost
The total cost for this program is $1,300 with all materials included. 
*Partial tuition remission may be available for staff members in qualifying Adelphi Fieldwork agencies.
We offer a payment plan for those who wish to pay in installments:
$400 deposit due by October 5, 2018
$450 by December 7, 2018
$450 by April 12, 2019
---
Tuition Remission
If your agency takes student fieldwork placements from Adelphi, then the agency may be eligible for tuition remission. This may entitle you to a 30% discount off tuition pending your agency approval.
» Tuition Remission Application Form
To apply for tuition remission please download the form and return it to:
Patti Valerio
Adelphi School of Social Work
One South Avenue
Garden City, New York
Please email afreshman@adelphi.edu or pvalerio@adelphi.edu for more information.
---
Cancellation Policy
No refund can be made for cancellation seven or fewer working days before the onset of the postgraduate certificate program. Cancellations occurring more than seven working days before the onset of the program will result in a refund less the amount of the deposit. Requests for refunds must be received in writing.
Disclaimer: The University reserves the right to cancel this or any program due to insufficient enrollment. Registrants will be notified and full refunds will be issued.
New York State Office of the Professions (NYSED) regulations require that participants must be present for the entire approved educational activity in order to receive a certificate for continuing education credits. There is no accommodation in the State regulations for late arrival, late return from lunch or breaks, or early departure. According to NYSED, in order to award social work CEUs; "When you offer a multi-day or multi-part course/educational activity, the learner must complete all parts in order to earn the certificate for contact hours, in the same way that a student must complete a semester-long course to receive college credit. You may not award partial credit for a program, even a one-day program, if the learner does not complete all requirements at that time."
The Student Access Office ensures equal access to all of Adelphi University's programs, services and facilities for students with documented needs. Through assistance, advocacy and reasonable accommodations, the office provides an accessible and supportive campus environment.
The Student Access Office provides cost-free assistance and services that are tailored to meet the needs of individuals based on their specific, appropriately documented needs, while preserving Adelphi's academic integrity and high standards of academic expectations and performance
If you are a student with a documented disability and wish to request accommodation services, please submit a Petition for Reasonable Accommodations form along with the required information as detailed in the Guidelines for Documentation.
Please be aware that all decisions regarding accommodations and equal access are made in accordance with the Americans with Disabilities Act (ADA), Section 504 of the Rehabilitation Act, and prevailing University Policy.