Addictions Certificate—Garden City
One South Avenue,
Garden City, NY 11530
---
Select one of two options and complete the CASAC-T education requirements by January 2017
For Graduate Students of Adelphi University who have completed an elective in Addictions (Adelphi-SW727)
PAC 1- 45 clock hours
October 24, 2017–February 13, 2018
Tuesday evenings 15 classes, 6:00 p.m. – 9:00 p.m.
Total Cost: $1,850 
For all other postgraduate students who have not completed an elective in addiction and need to complete Section 1 of NYS OASAS training:
PAC 2-85 clock hours
October 24, 2017–February 13, 2018
Tuesday evenings 15 classes, 6:00-9:00 p.m. and blended online coursework: 20 hours
Total Cost: $2,450
For those who are taking the 85 clock hours you may opt to take additional workshops held in Garden City prior to onset of course. 
Garden City Workshops
Manhattan Center Workshops 
---
Payment Plan
We offer a payment plan for those who wish to pay in installments:
$350 deposit for PAC 1, $950 for PAC 2
$500 by November 21
$500 by December 19
$500 by January 16
---
Tuition Remission
If your agency takes student fieldwork placements from Adelphi, then the agency may be eligible for tuition remission. This may entitle you to a 30% discount off tuition pending your agency approval.
Cost with tuition remission: 
PAC 1 $1295
PAC 2 $1715

To apply for tuition remission please download the form and return it to:
Pat Durecko 
Adelphi School of Social Work
One South Avenue
Garden City, New York. 
Please note that there is a $25 processessing fee. Please send in the completed form with a check payable to Adelphi University.  Cash is not accepted.  
Please email 
afreshman@adelphi.edu
 or 
pvalerio@adelphi.edu
 for more information.
---
Course Dates
October 24, 2017–February 13, 2018
Tuesday evenings, 6:00 p.m.–9:00 p.m.
15 classes
---
Topics
April 11

Current Drugs and Patterns of Abuse
John McAteer, LCSW, CASAC

April 18

Historical Overview and Cultural Competency of Addiction Treatment
John Crepsac, LCSW, ICADC

April 25

Neurobiology of Addiction
TBA

May 2

Current trends in Psychopharmacology
Daniel Bober, DO


May 9

Diagnosis of Alcoholism and Substance Abuse Disorders
Nick Lessa, LCSW, CASAC


May 16

Comorbid Mental Health Diagnosis and Integrated Care
Nick Lessa, LCSW, CASAC

May 23

Adolescent Addictions
Audrey Freshman, PhD, LCSW, CASAC

May 30

Use of "Intervention"
John Crepsac, LCSW, ICDAC


June 6

Motivational Interviewing
John McAteer LCSW, CASAC


June 13

Addiction Treatment: Individual Counseling Approaches and Relapse Prevention
John McAteer, LCSW, CASAC

June 20

Group Counseling/Self-Help Approaches
John McAteer, LCSW, CASAC

June 27

Identification and Issues for Children of Substance Abusers
Judy Fenster, PhD

July 11

Addiction Treatment: Family & Couple Counseling in Chemically Dependent population
TBA

July 18

Addiction Treatment: Behavioral and Other Addictions
John Crepsac, LCSW, ICDAC

July 25

Overview of Addiction Treatment with Special Populations: Culture/Gender Competency/ Eating Disorders, Veterans, Gerontology- Integration of Course Learning
John Crepsac LCSW, ICDAC


August 1

SBIRIT TRAINING
John McAteer, LCSW, ICDAC


August 8

SBIRT Training
John McAteer, LCSW, ICDAC

Lead Faculty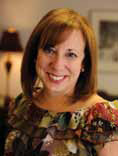 Audrey Freshman, Ph.D., LCSW, CASAC, is director of continuing education and professional development at the Adelphi University School of Social Work and is the Director of the Postgraduate Certificate Program in Addictions.  She also maintains an active private practice located in Rockville Centre, New York.  Dr. Freshman has more than three decades of experience specializing in the substance abuse treatment of adolescents, adults and their families Prior to coming to Adelphi, she was the former associate director of a New York State OASAS community outpatient setting. Dr. Freshman has extensively published and lectured in the area of substance abuse, and is dedicated to the generation of education and training within this field. She is the assistant editor of the Journal of Social Work Practice in the Addictions. She received an M.S. in Social Work from Columbia University, and a Ph.D. in Clinical Social Work at New York University.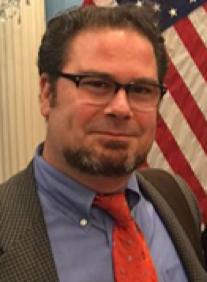 John McAteer is a Licensed Clinical Social Worker who has been working in the fields of mental health and substance use for 17 years. John works with adolescents, adults and families who struggle with psychological stressors and addiction. He assists clients identify the strength and motivation needed to fulfill their goals.  
John believes in the training, promotion, and delivery of evidence-based practices to assist in the prevention and treatment of substance use and mental health disorders. 
Most recently, John was appointed as the Director of Evaluation and Training in the Adelphi School of Social Works' Institute for Adolescent Trauma, Treatment and Training. In this role, he will be overseeing the evaluation and training needs for two grants. John will be focused on integration of Screening, Brief Intervention, and Referral to Treatment (SBIRT), into the curriculums of Social Work, Psychology and Nursing.
The second grant works to increase the awareness and dissemination of training for providers who work with traumatized youth.
John worked at the New York City Department of Health and Mental Hygiene in their bureau of Alcohol and Drug Use, Prevention, Care and Treatment. In this position, he had success with the integration of Screening, Brief Intervention and Referral to Treatment (SBIRT) into the Primary Care practices. Prior to that, he was the Director of a mental health and substance use agency, starting the first comprehensive, outpatient Buprenorphine treatment program in Queens. 
John is an OASAS-Certified SBIRT trainer. He has trained hundreds of primary care physicians and residents how to clinically integrate SBIRT into their facilities and practice. He has presented to national audiences through the Institute for Research, Education and Training in Addictions (IRETA) on integration and sustainability of evidence-based practices in primary care. 
John holds a Master's Degree in Social Work, with a focus on clinical service delivery and Program Planning and Development from Columbia University. 
He brings passion and expertise to his work; whether he is training clinical and academic staff or assisting patients in overcoming obstacles in their recovery. He believes that recovery is possible through the application of evidence-based prevention and treatment protocols. 

---
CASAC Preparatory Class
We will be offering a full-day CASAC preparatory workshop on Saturday, February 4, 2017, at the Garden City campus.
This course will be taught by Gail Compton, M.A., LMHC, CASAC. Ms. Compton has extensive experience as a trainer in the field of addictions, specifically in reviewing the CASAC material necessary to help pass the exam. The cost of this program will be $150. You may be expected to purchase an additional review book. 
---
Enrollment Form
---
Cancellation Policy
No refund can be made for cancellation seven or fewer working days before the onset of the postgraduate certificate program. Cancellations occurring more than seven working days before the onset of the program will result in a refund less the amount of the deposit. Requests for refunds must be received in writing.
Disclaimer: The University reserves the right to cancel this or any program due to insufficient enrollment. Registrants will be notified and full refunds will be issued.